By: Monica Sepulveda, Audio Video Production Department
Hi I'm Monica Sepulveda and I'm here to unveil to you the new student tech kit that comes with the online Audio Video Production Program here at Laurus College. At other universities and colleges students have to schedule time in a shared studio space. In the Laurus College Audio Video Program we provide all the tools you'll need to be successful. We wanted to change it up and provide students with online learning you can touch.
These products are gonna come in handy when it comes to completing your projects for the program. Students are gonna be cutting commercials, doing short films, making beats, and making songs with their own professional level equipment. We've got all the tools you need to complete coursework and learn professional workflows in your own home and at times that are right for you!
AVP Tech Package: Hardware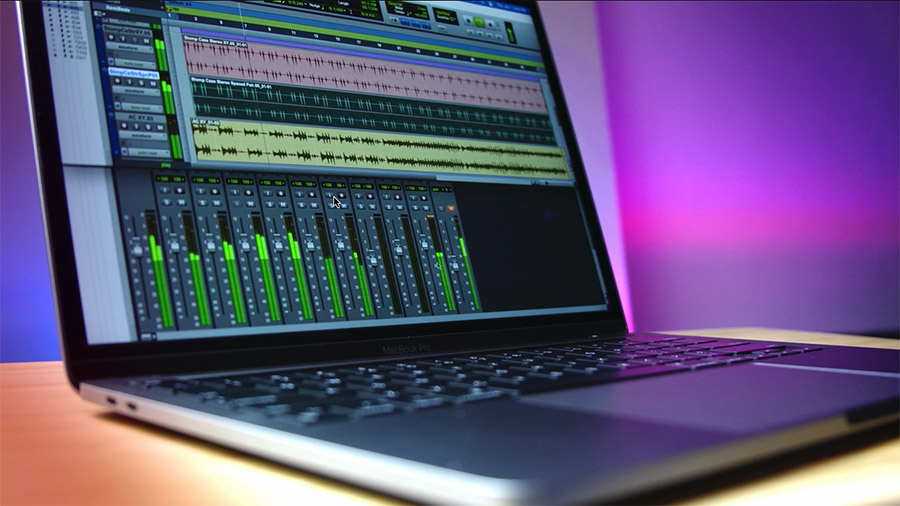 Apple Macbook Pro
First up we've got the Apple Macbook Pro. This 13-inch laptop is perfect for creating music and cutting videos. It's really a great laptop. It comes with the M1 chip and 8GB of memory provides an industry-leading platform for audio and video applications. This computer will allow for optimal performance and minimal down-time for students. This is Apple's most popular pro notebook and is supercharged by the Apple M1 chip. You guys are gonna love it.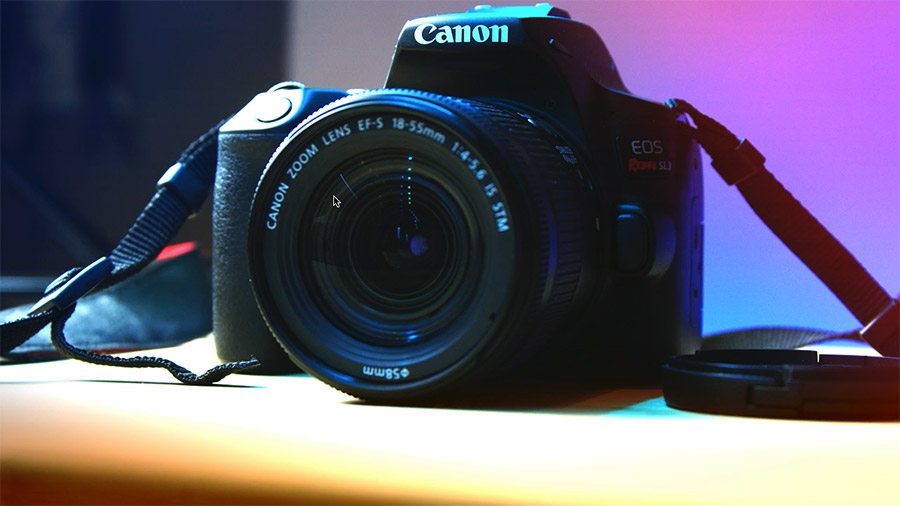 Canon Rebel SL3 with 18-55mm Lens
Next we have this awesome digital SLR camera. You can shoot 4k on this thing and you're gonna love shooting videos with it. The SL3 is a 4k DSLR camera that is lightweight and compact, yet visually powerful enough to capture any moment. The 18-55mm lens provides flexible shooting on the go. With the Vari-Angle LCD and Canon's Dual Pixel CMOS Auto-Focus, YouTube creators can capture stunning video podcasts.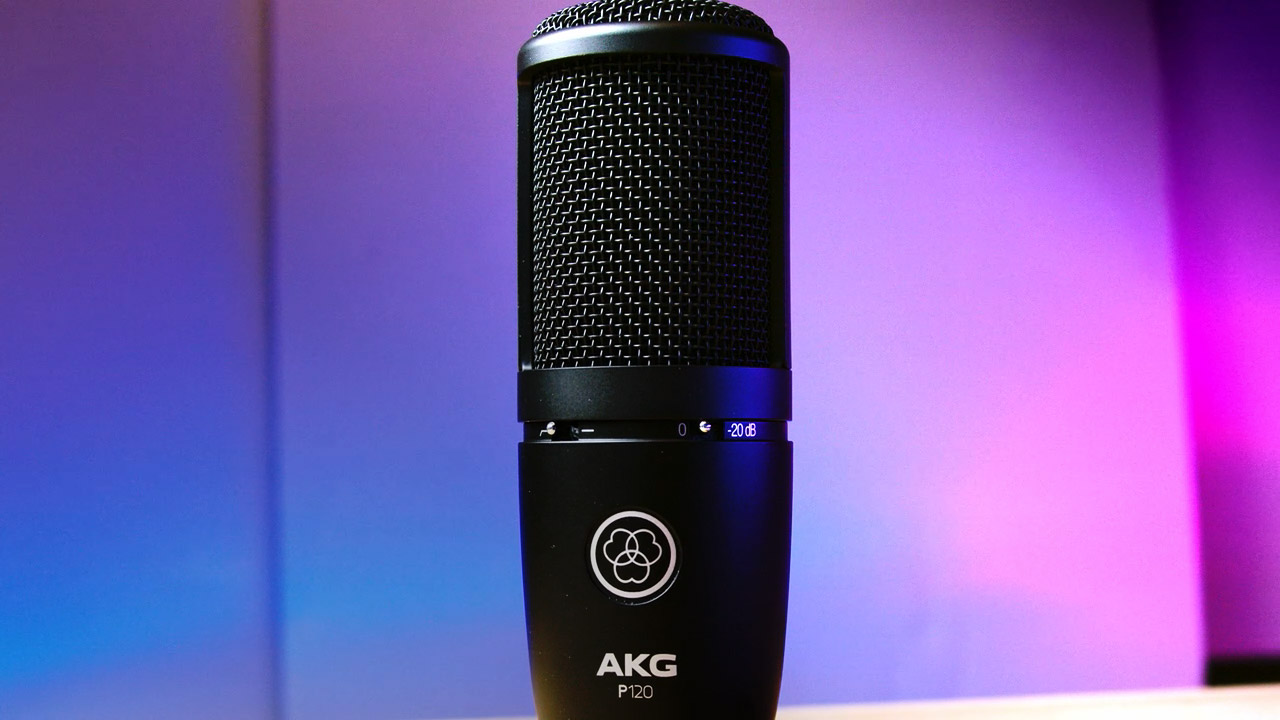 AKG P120
For voice recording we've got the AKG P120 condenser microphone. The P120 is AKG's extraordinary large-diaphragm condenser microphone. Cable of capture pristine quality vocals, guitars, and amps, the P120 is durable and versatile. The P120 features a 20Hz-20kHz frequency response, a Max SPL of 150dB, switchable High-Pass Filter at 300Hz and -20db Pad. This is a great microphone for podcasts and capturing that radio ready voice.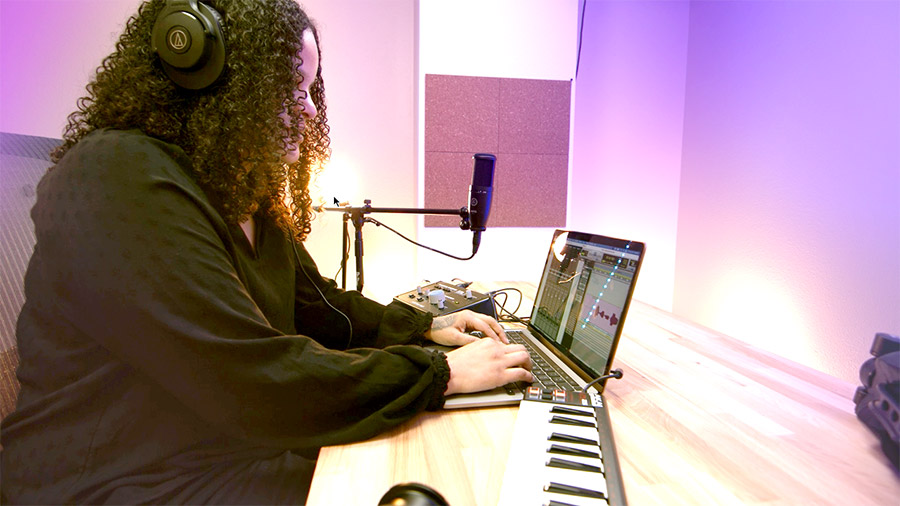 Audio Technica ATH-M30x
To monitor your sound and work on projects you'll need a good set of headphones. The ATH-M30x is a robust reference headphone for studio-grade monitoring. The ATH-M30x features 15Hz-22kHz frequency response, 40mm drivers, over-ear design, and is optimized for tracking, mixing, and field recording. These are great headphones and they'll keep you dialed in.
AKAI LPK25
Here we have our MIDI keyboard. You'll be able to cut some really sweet beats on this thing. The LPK25 is an extremely compact USB-powered MIDI controller that allows students to be creative in any setting. The LPK features 25 keys, an arpeggiator, sustain button, octave up/down and tap-tempo controls. Small enough to fit in your backpack.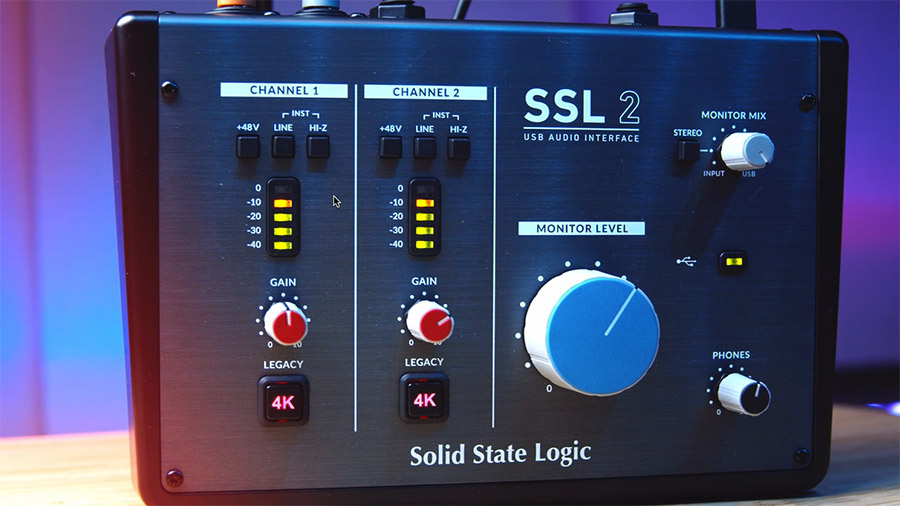 Solid State Logic SSL2
To tap it all in together you'll need this SSL2 audio interface. It's is a two-channel pre-amp and interface from the world leading manufacturer in vintage tone. The SSL2 serves as the audio input and output converter for your audio and video system. The SSL2 features 2in/2out with 2 Mic/Line/Instrument Preamps and 4K Legacy Mode to give your tracks that vintage sheen. The SSL2 includes SSL audio plug-ins for use with your DAW or video editor.
AVP Tech Package: Software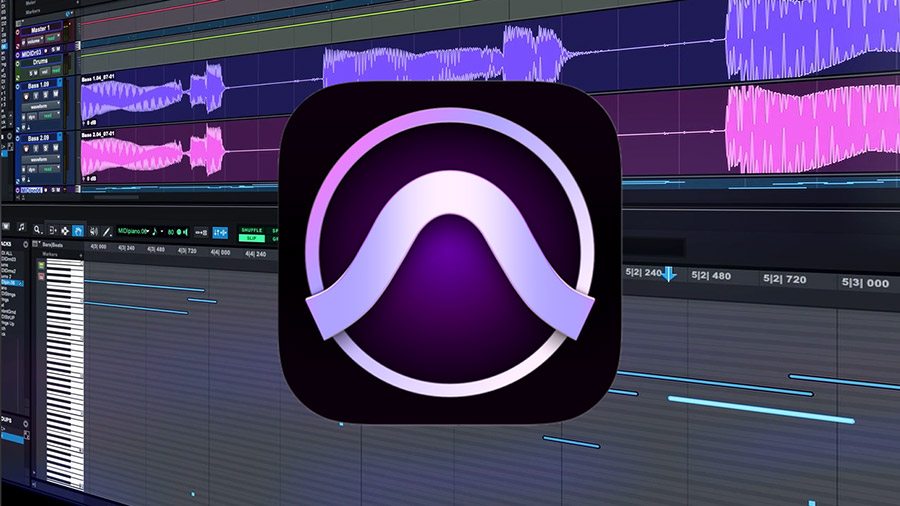 AVID Pro Tools
AVID Pro Tools is a leading industry digital audio workstation that will unlock student creative potential and create more appealing skills and experience when entering the workforce. AVID Pro Tools is the industry standard audio-production software for songwriters, musicians, producers, and engineers.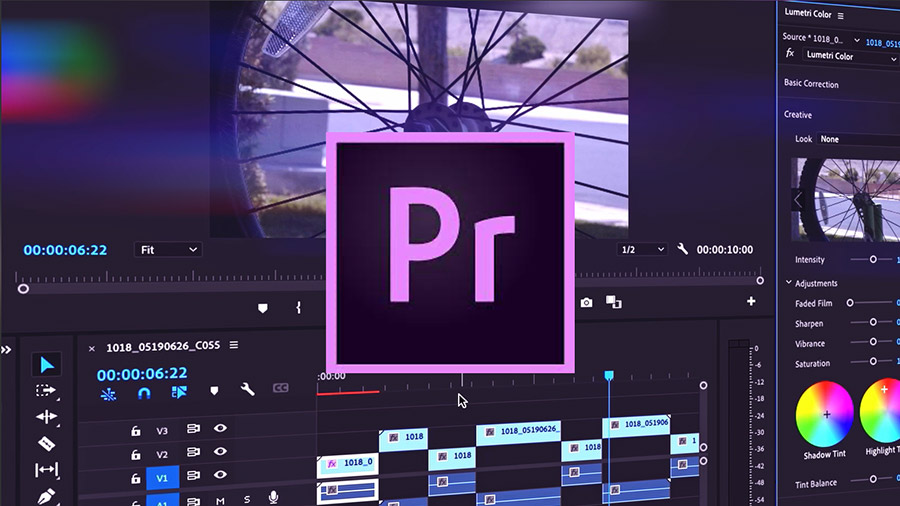 Adobe Premiere Pro
Adobe Premiere is a leading industry video editor that brings pro level workflows for creating videos for YouTube, TV, and film. With Premiere Pro you can edit footage in any format, from 8K to virtual reality.
AVP Tech Package: Additional Equipment
Your tech kit also comes with all the necessary cables, such as the XLR mic cable, USB cables, a boom mic stand, tripod, SD-XC memory card and everything else you'll need to get up and running.
Ready to Get Started?
Laurus College offers an online Associate of Science degree in Audio Video Production and a Bachelor's of Science degree in Audio Production. This program allows students to develop skills for audio and video recording, editing, and production. Students use our tech kit to learn professional daily workflows in sound recording, projection techniques, sound design, and video editing. Start your journey today with Laurus College!
Get the Skills for the Rewarding Career You Want
Is a fulfilling career and a brighter future right for you? Get more info...